Friday, 18 July 2014 - 2:30pm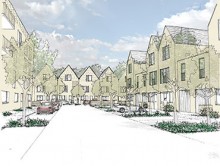 Southwark Councillors have approved plans for a new home for Fisher FC at the St Paul's Playing Field in Salter Road.  The new facilities will include a new artificial grass 3G surface, a new clubhouse and changing rooms as well as two 150-seat spectators' stands.  Fairview will provide £500,000 towards the new facilities.
The proposals for Fisher's new ground are linked to plans by Fairview New Homes to build 103 homes on the site of the old Surrey Docks Stadium. The scheme includes 33 affordable homes as well as a range of accommodation including four-bedroom town houses and the creation of a new park on the site of the old football pitch that will be given back to Southwark Council.  
Southwark's planning committee approved both planning applications unanimously on 1st July 2014.  Carvil Ventures led the public affairs and stakeholder engagement for both developments.